The New 2021 Land Rover Defender
The new model represents 70 years of innovation and improvement; honoring the vehicle's history for rugged solidarity while thoroughly remaining a Defender for the 21st century. 
"The moment you get into a Land Rover Defender, you are transported. Every design element gives the aura of journey, safari, moving outward into the world with courage." - Mark Rechtin, MotorTrend Editor-in-Chief
"One SUV stood roof rack and rear views above the rest," said Senior Features Editor Jonny Lieberman. "There are certain vehicles you can feel are special after only 50 feet of driving. The Defender bowled us over with the wonderful synchronization of its stout engine and yeoman transmission; the exceptional ride quality; its ambient nature; the baked-in, go-anywhere capability; and its amazing value."
INTERIOR DESIGN
An interior with purpose. The cabin of the Defender can be customized to suit your demands.
EXTERIOR DESIGN
The exterior of the Defender is without match. Its distinctive silhouette instantly demonstrates the vehicle's character.
RESIST
Our new leather-free material, Resist, has a lower carbon footprint than leather alternatives. It's extremely durable, easy to clean and has a fine grain look with a soft feel.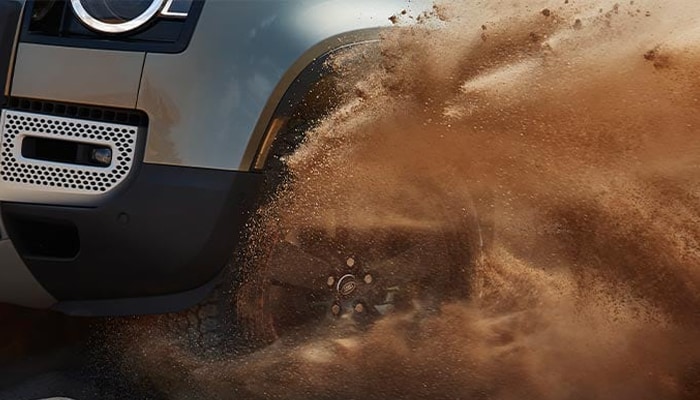 CAPABILITY
Capable by nature. Defender can handle extreme terrains and confidently takes you from the urban jungle, to shifting sands and icy environments. 1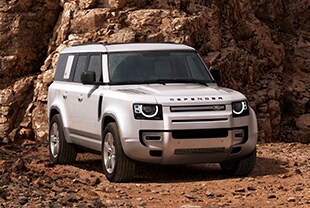 DEFENDER 90